International Convention Centre (ICC Sydney)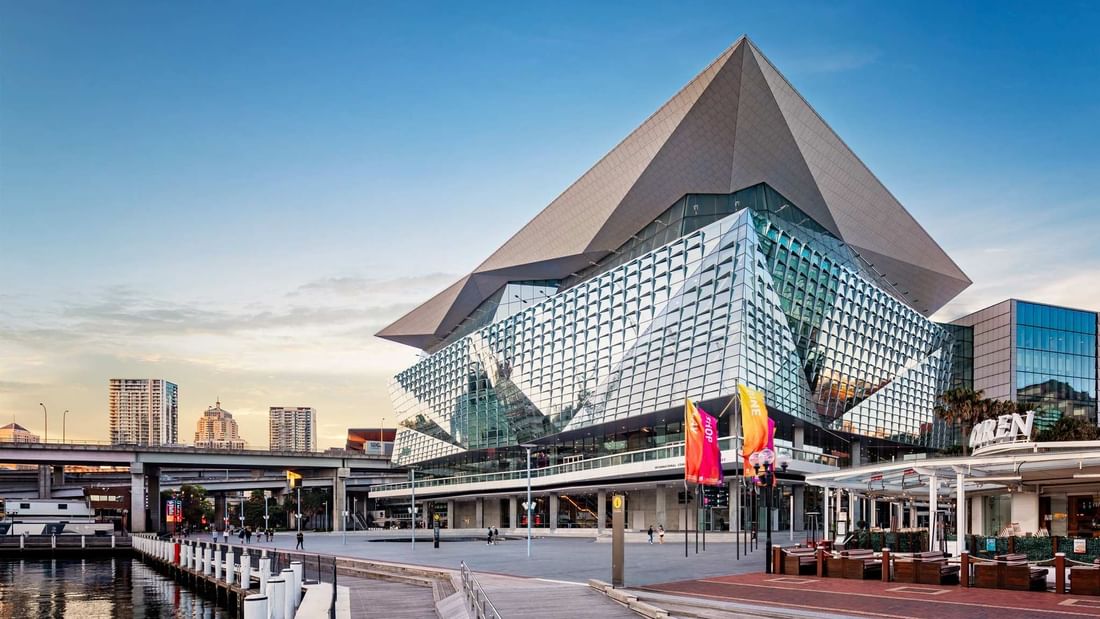 Elevate Your Event Experience at ICC Sydney
Discover the world-class International Convention Centre Sydney, a beacon of innovation and commerce, located just a short walk from Novotel Sydney on Darling Harbour. ICC Sydney stands as a premier destination for global events, offering expansive exhibition space and state-of-the-art facilities.
A Hub of Conventions, Exhibitions, and Entertainment
Whether you're attending a cutting-edge convention, an expansive exhibition, or a spectacular entertainment event, ICC Sydney caters to all with its versatile spaces and modern amenities. Its strategic location in the heart of Sydney makes it an ideal venue for both local and international visitors.
Seamless Stay at Novotel Sydney on Darling Harbour
Enhance your ICC Sydney experience with a stay at Novotel Sydney on Darling Harbour. Our hotel offers direct access to the convention and exhibition centre, ensuring a convenient and comfortable visit. After a day of events, unwind in our large, comfortable rooms and enjoy our in house amenities.
Plan Your Visit to ICC Sydney
Book your stay at Novotel Sydney on Darling Harbour and experience the best of ICC Sydney. Whether you're here for business or pleasure, our hotel provides the perfect base for your Sydney adventure.
DETAILS
Location

14 Darling Drive 2000 Sydney Australia

Opening hours

07:00 – 19:00

Website