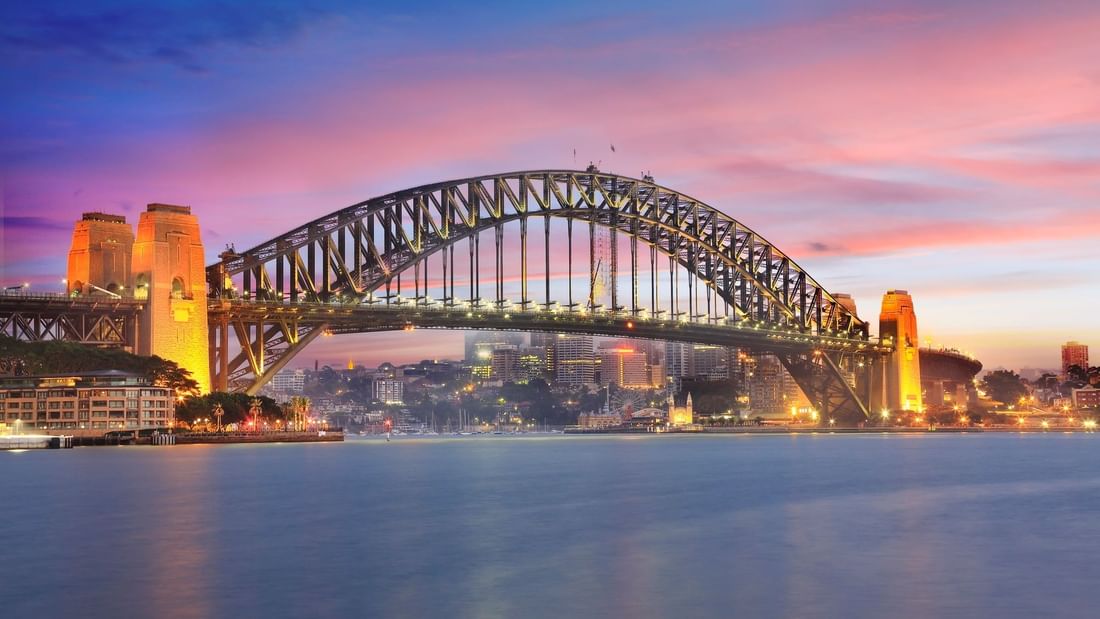 Discover the Majestic Sydney Harbour Bridge
Embrace the grandeur of the Sydney Harbour Bridge, a marvel of construction that began in 1930 and opened its gates on 19 March 1932. As the world's largest steel arch bridge, it stands as a testament to the ingenuity of Dorman Long and the resilience of Sydney through the World War era.
Climb to New Heights
For an exhilarating experience, join the climbing tours that take you atop this iconic structure. From Dawes Point to Milsons Point, the bridge spans Sydney Harbour, offering stunning views of the Sydney Opera House and the vibrant Circular Quay. Whether you're on the north shore or the south, the bridge's panoramic vistas are unforgettable.
Stay at Novotel for Easy Access
Located conveniently close, Novotel Sydney on Darling Harbour is the perfect base for your Sydney Harbour Bridge adventure. After a day of exploring the bridge and Sydney Harbour National Park, our hotel offers a relaxing retreat with world-class amenities.
Plan Your Sydney Getaway Now
Book your stay at Novotel Sydney on Darling Harbour and prepare for an unforgettable journey across the Sydney Harbour Bridge. Experience the history, the views, and the excitement of one of Australia's most iconic landmarks.
DETAILS
Location

Sydney Harbour Bridge Sydney Australia

Phone

Website