Australian National Maritime Museum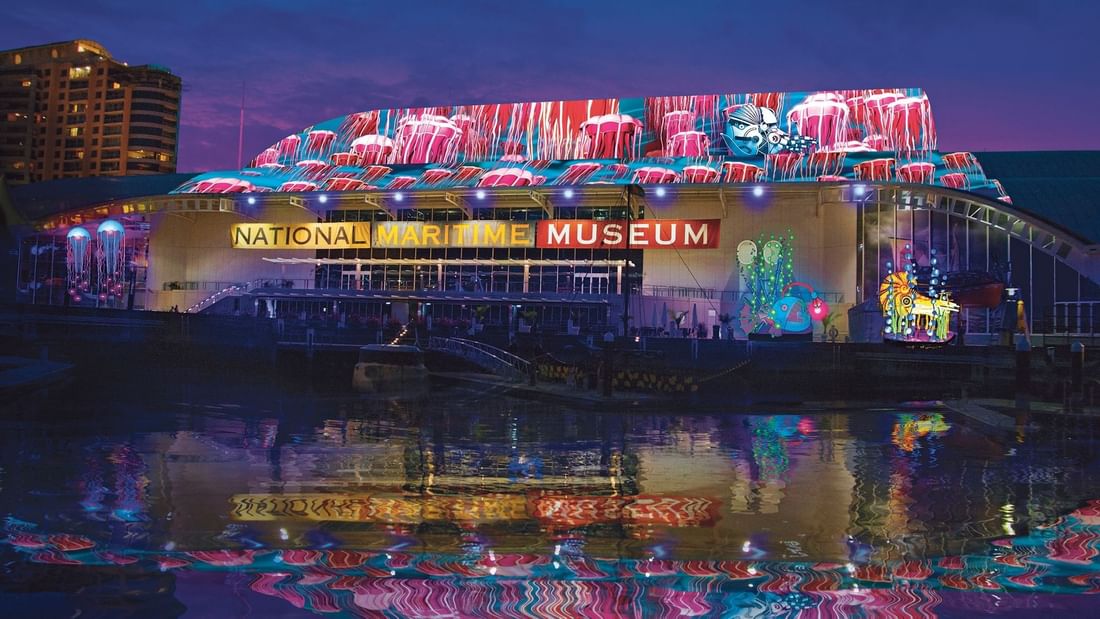 Embark on a Maritime Adventure at the Australian National Maritime Museum
Step into a world where maritime history comes alive at the Australian National Maritime Museum, located in the heart of Sydney's Pyrmont Bay. This iconic museum, a stone's throw from Novotel Sydney Darling Harbour, offers a unique blend of historical insights and naval wonders.
Discover Naval Legends and Historic Vessels
Experience the might of the Royal Australian Navy as you board the destroyer HMAS Vampire and the submarine HMAS Onslow. These vessels, part of the museum's permanent galleries, offer a rare glimpse into life at sea. Immerse yourself in the legacy of Captain Cook or explore the replica of the tall ship HMB Endeavour, a testament to Australia's exploration history.
Engaging Exhibitions for All Ages
The museum's temporary exhibitions and Action Stations provide dynamic, interactive experiences. Whether you're a history enthusiast or a curious visitor, there's always something new to discover. From the museum building's architecture to the stories of maritime adventures, every corner tells a story.
Plan Your Visit Now
Don't miss this enriching journey through Australia's naval heritage. Book your stay at Novotel Sydney Darling Harbour and make the most of your Sydney experience. Visit the Australian National Maritime Museum for an unforgettable adventure in maritime history.
DETAILS
Location

2 Murray Street 2000 Sydney Australia

Opening hours

10:30 - 16:00

Phone

Website