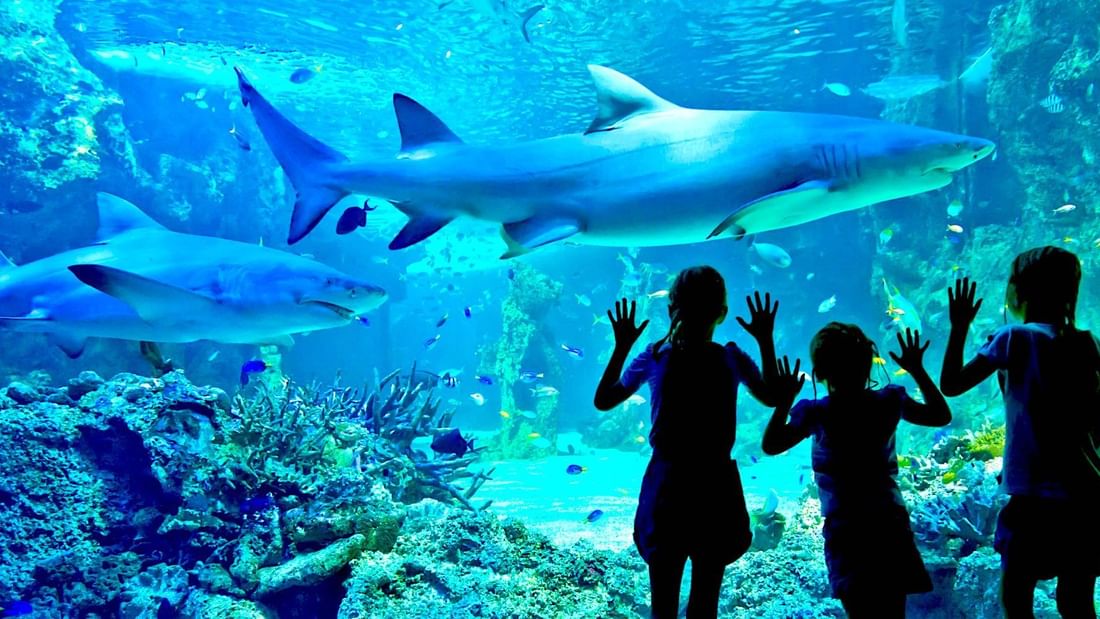 Dive into the Underwater Marvels at Sydney SEA LIFE Aquarium
Just steps away from Novotel Sydney on Darling Harbour, the Sydney SEA LIFE Aquarium offers an enchanting underwater journey. Discover the aquatic wonders of the Southern Oceans and meet a diverse array of marine life, from the majestic grey nurse sharks in Shark Valley to the playful penguins in the Penguin Expedition.
A World of Aquatic Adventures
Embark on a journey through the Jurassic Seas, marvel at the vibrant life in Day and Night on the Reef, and get up close with the charming inhabitants of Dugong Island. The aquarium's viewing tunnels provide an immersive experience, making you feel part of the underwater world.
Interactive and Educational Experiences
Engage with marine creatures at the Discovery Rockpool and explore the diverse aquatic environments. The Harbour SEA LIFE Sydney Aquarium is not just about viewing; it's an interactive experience that educates and inspires.
More Than Just an Aquarium
Combine your aquatic adventure with a visit to Wild Life Sydney and Madame Tussauds, located just a short walk away.
Plan Your Sydney Harbour Adventure
Book your stay at Novotel Sydney on Darling Harbour and make the most of your visit to the SEA LIFE Aquarium Sydney. Experience the wonders of the sea and the comfort of Novotel, all in one trip.
DETAILS
Location

1-5 Wheat Road 2000 Sydney Australia

Opening hours

10:00 - 16:00

Phone

Website